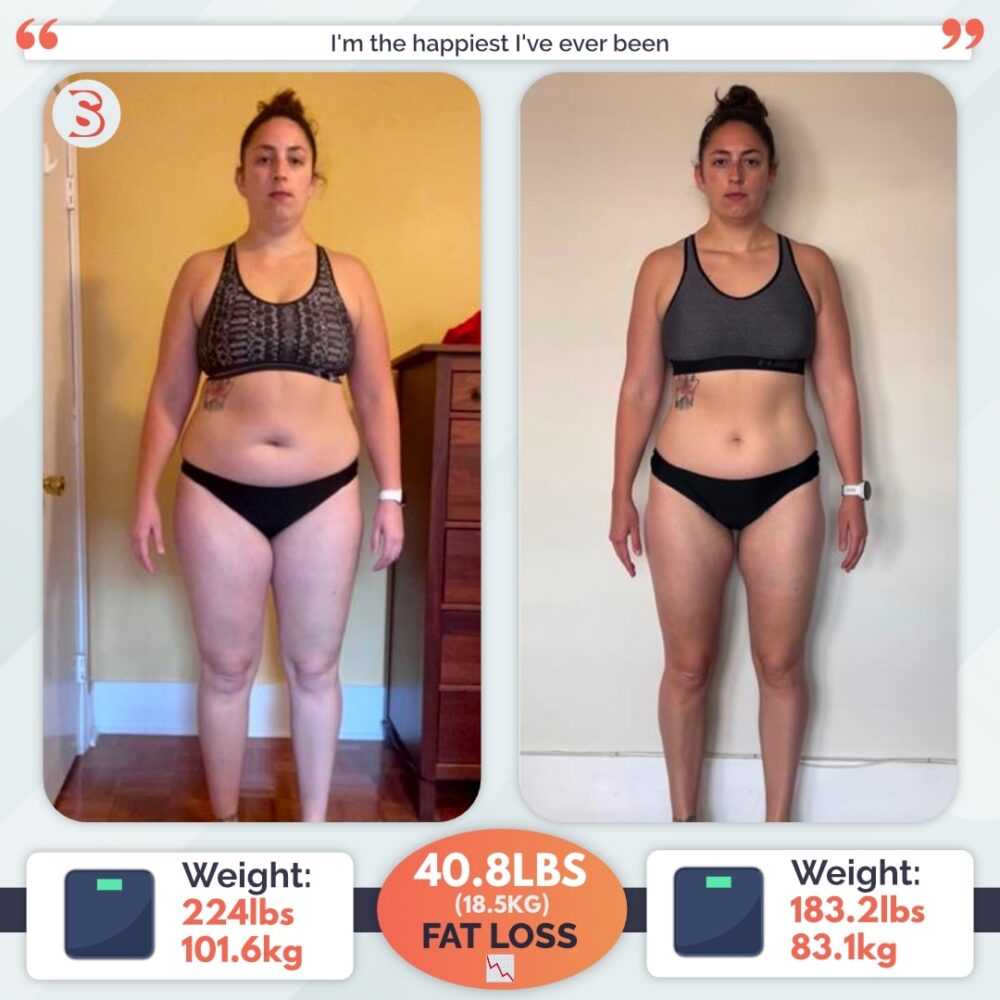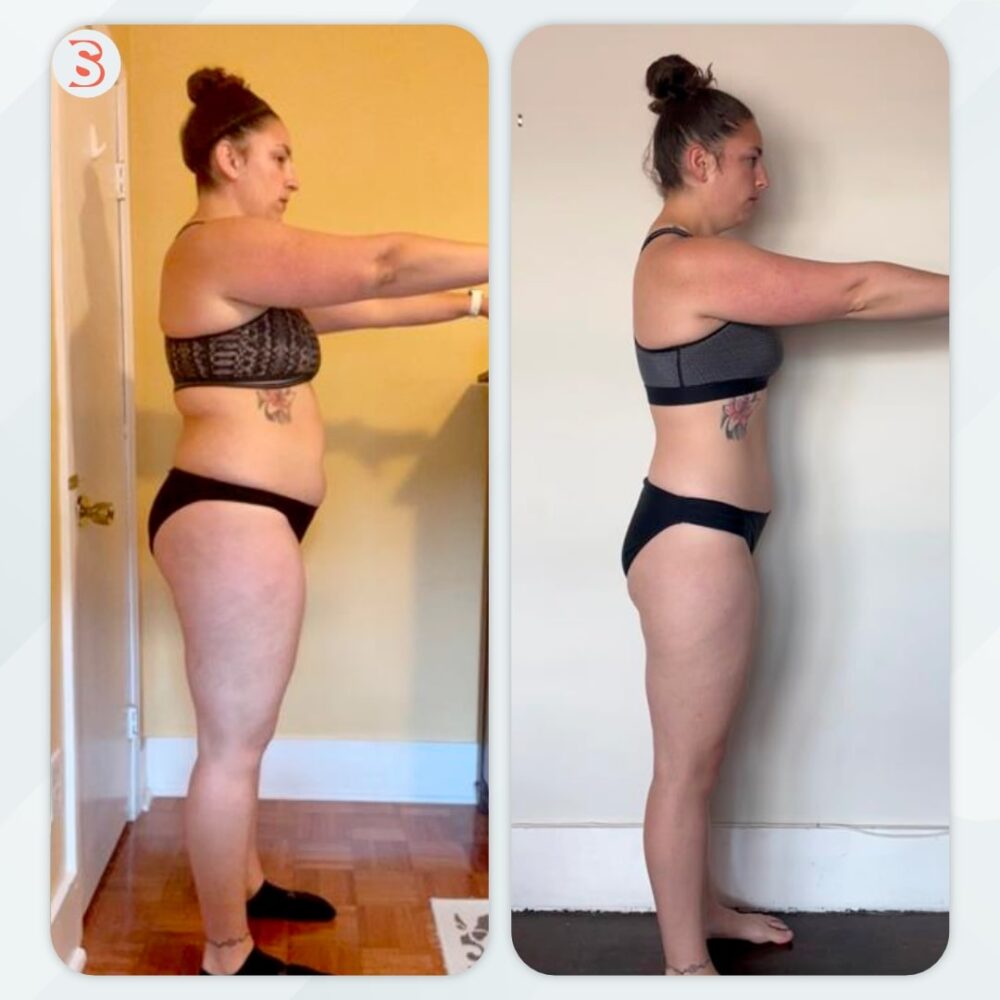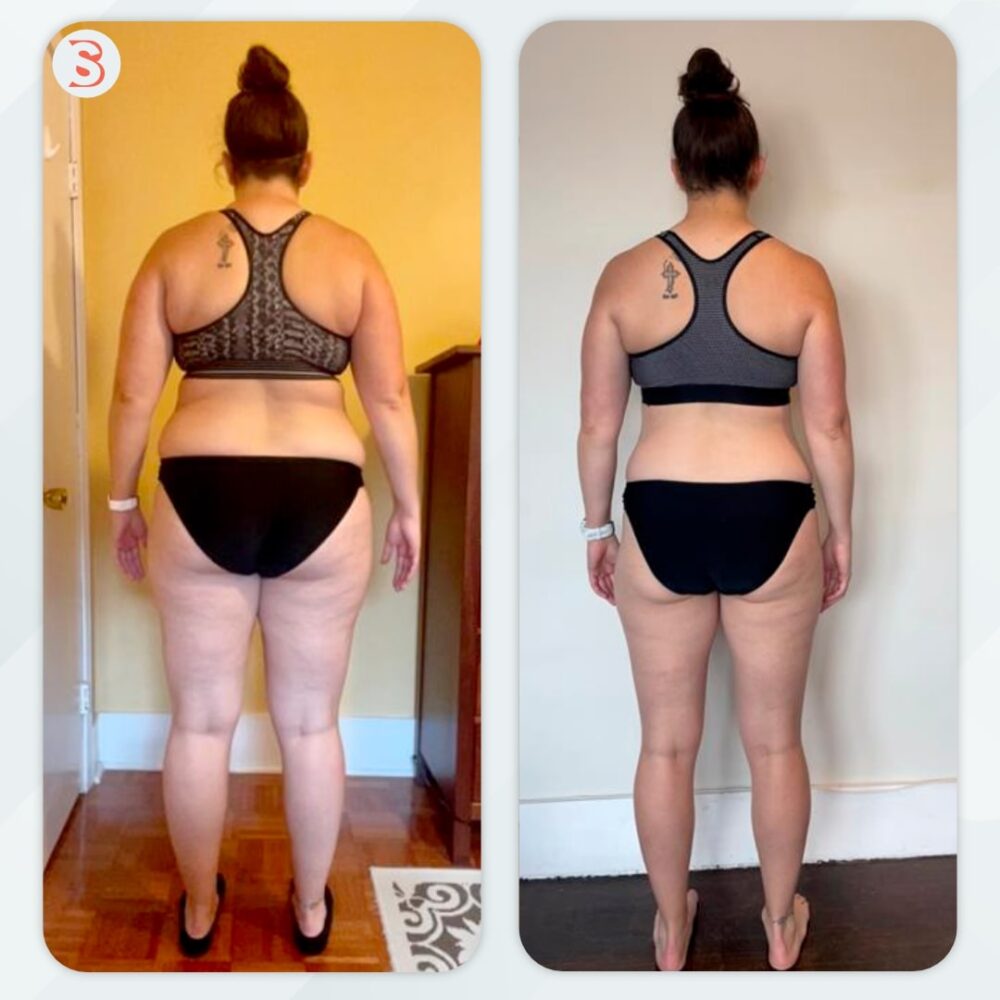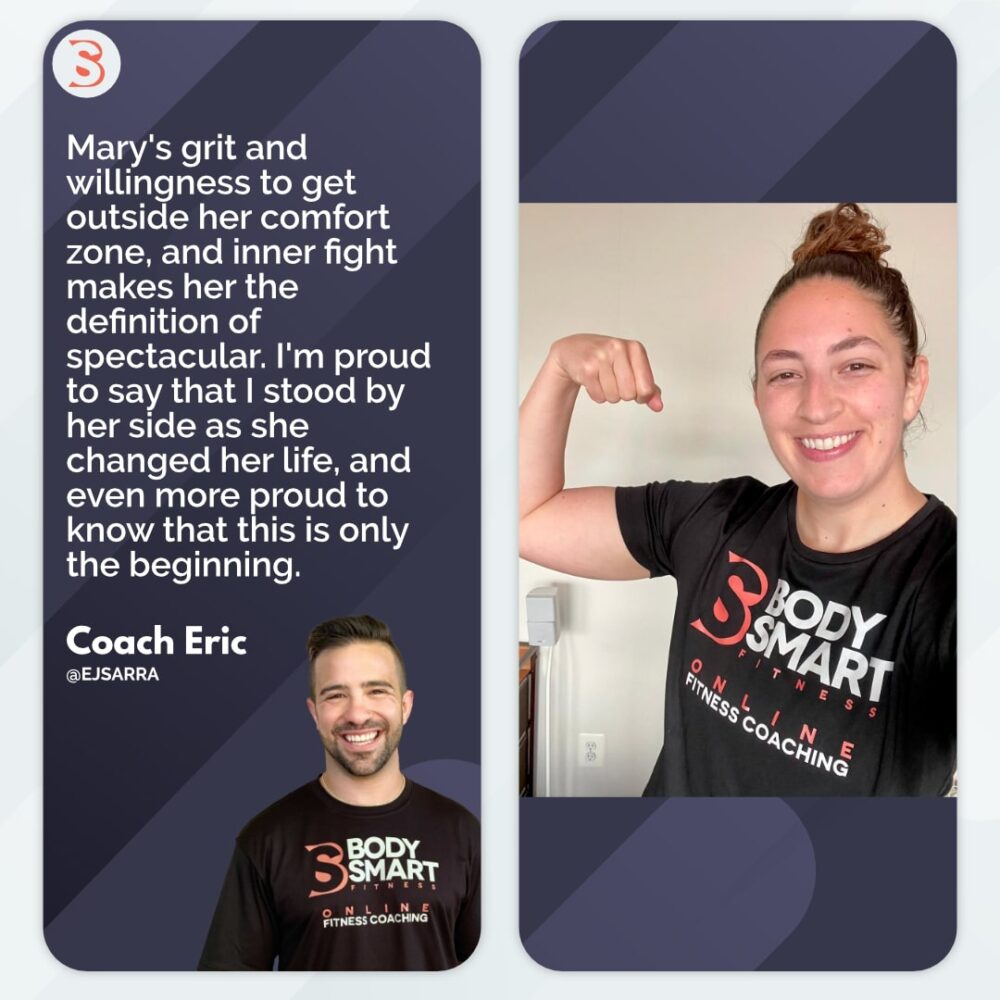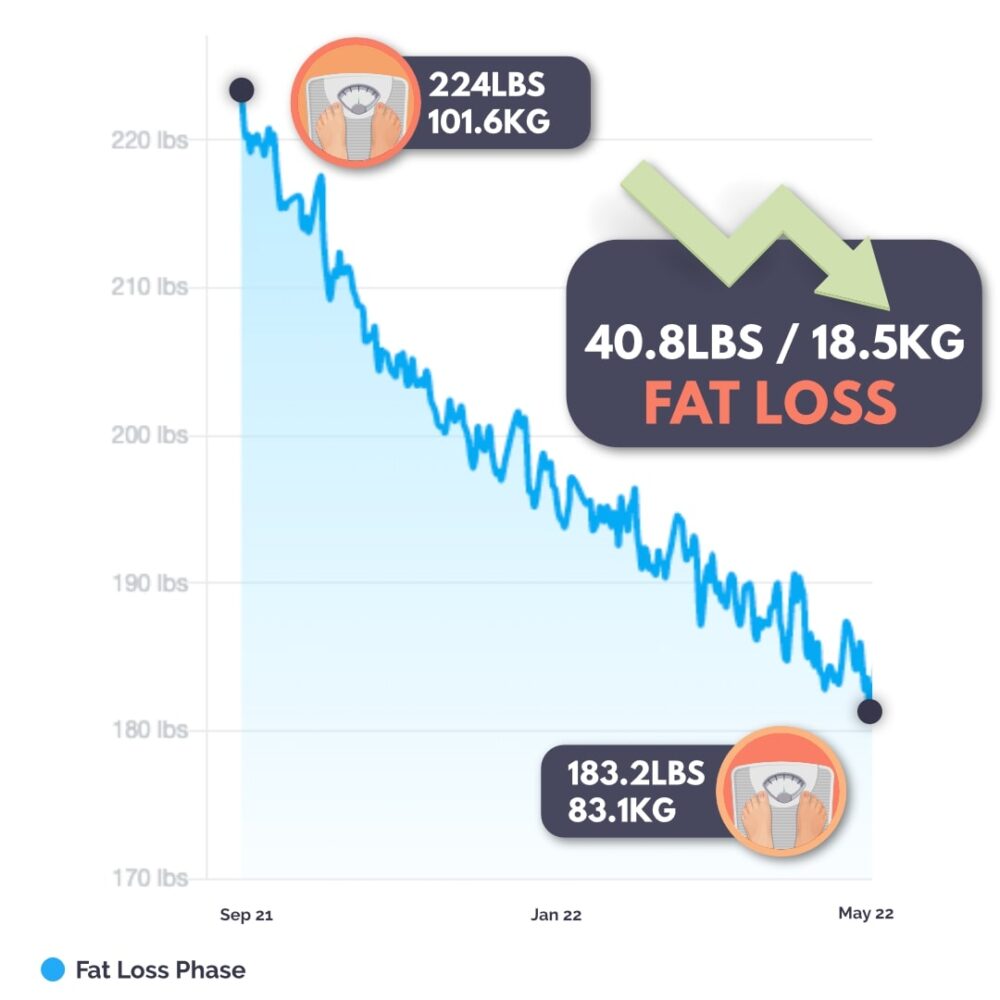 Mary's story
Reflecting on life before Body Smart, Mary said: "Life was hectic, and I had little time for myself. My body image was consuming, and I dreaded trying to find clothes to wear. I felt a lot of shame."
As a general surgery resident, Mary's life is extremely busy and she wanted to find a program that was sustainable and realistic to help her achieve her desired weight loss.
She said: "I knew I would not be successful in achieving my goals without doing something different."
With coach Eric's help, Mary achieved an incredible weight loss of nearly 50lbs.   
Coach Eric said: "Mary took advantage of every aspect of Body Smart. She was organised, determined, and an absolute inspiration to coach.
"If being a former division basketball athlete wasn't enough, she has now taken up the challenge of running!
"I am proud to say that I stood by her side as she changed her life and even more proud to know that this is only the beginning for an incredible person and athlete."
Talking about some of the highlights of her journey, Mary said: "I have become so much more confident and even found the courage to propose to my partner this past May.
"I am the happiest and healthiest I have ever been.   

"Having Eric as my coach made a big difference, he is such a supportive and encouraging person."
When asked what advice she would give others, Mary added: "Coaching is the key! This made the journey so much more enjoyable and helped me learn and grow for the long term.
"I wasn't sure if this ever would be possible for me, but we made it happen!"