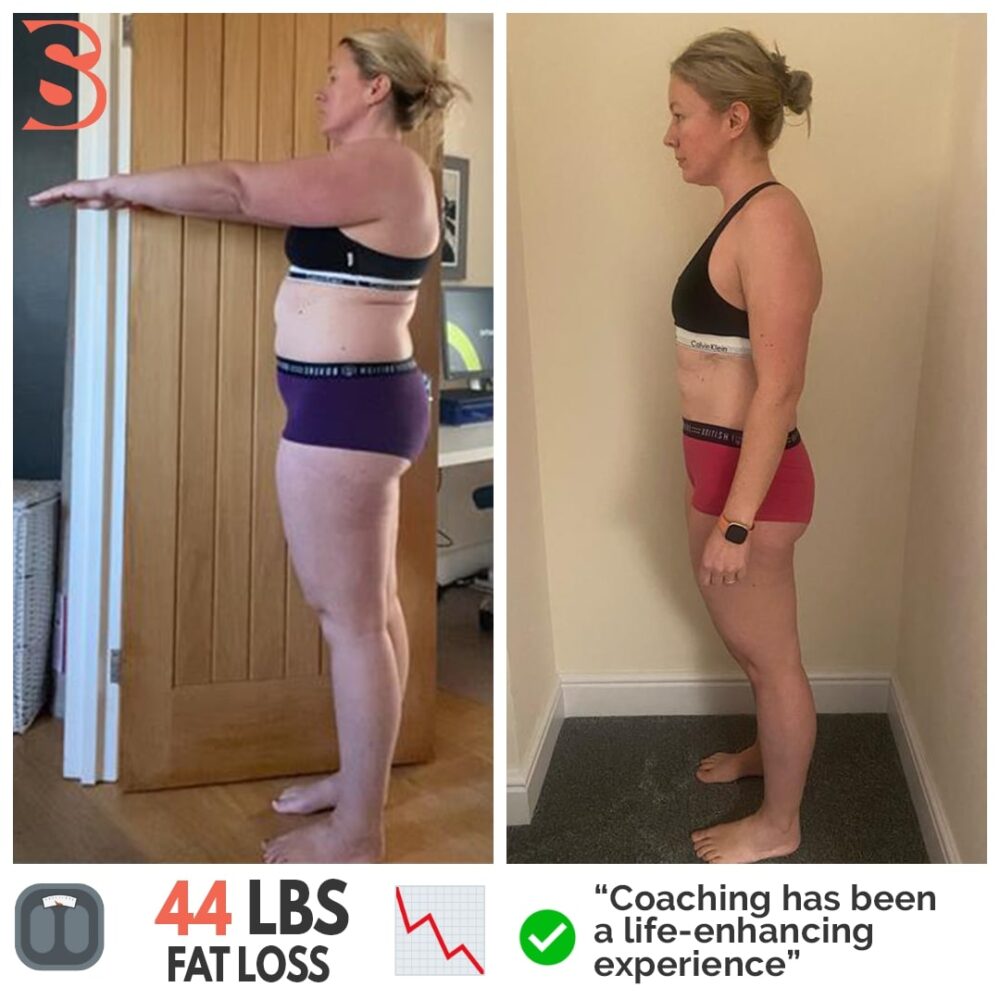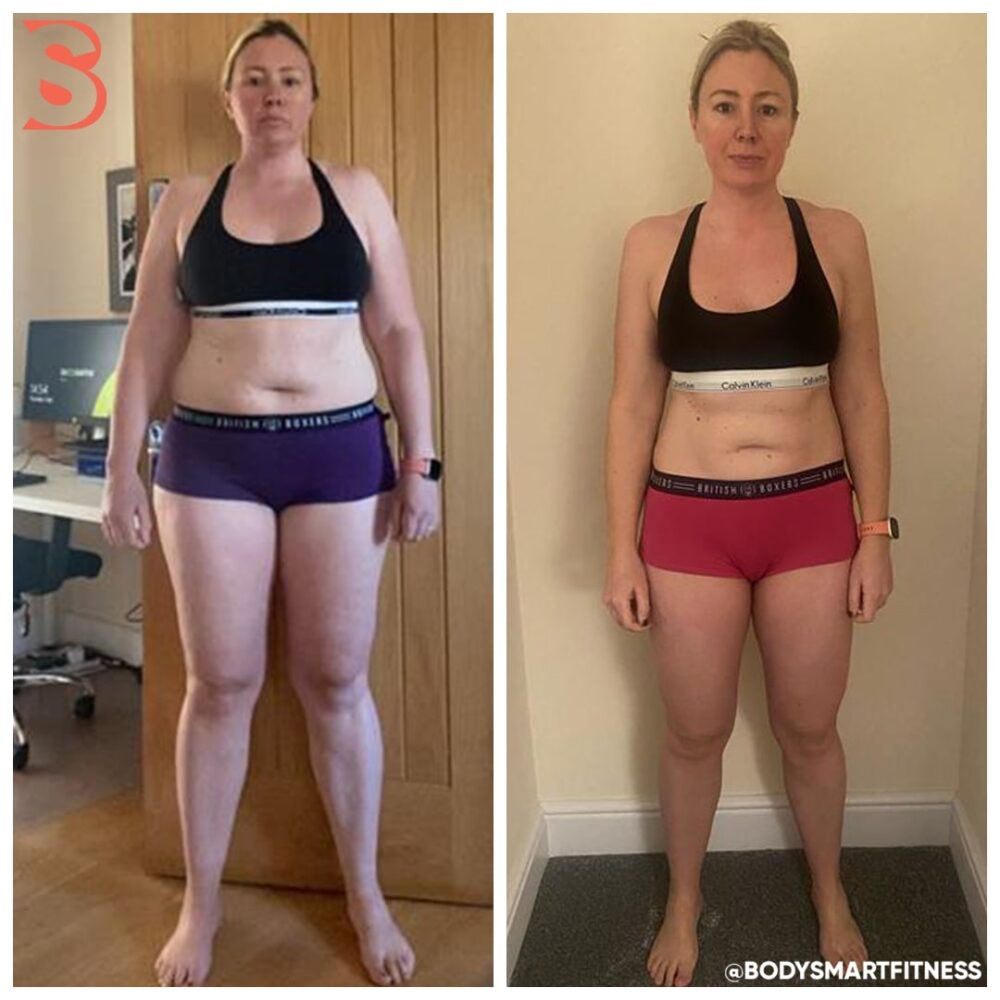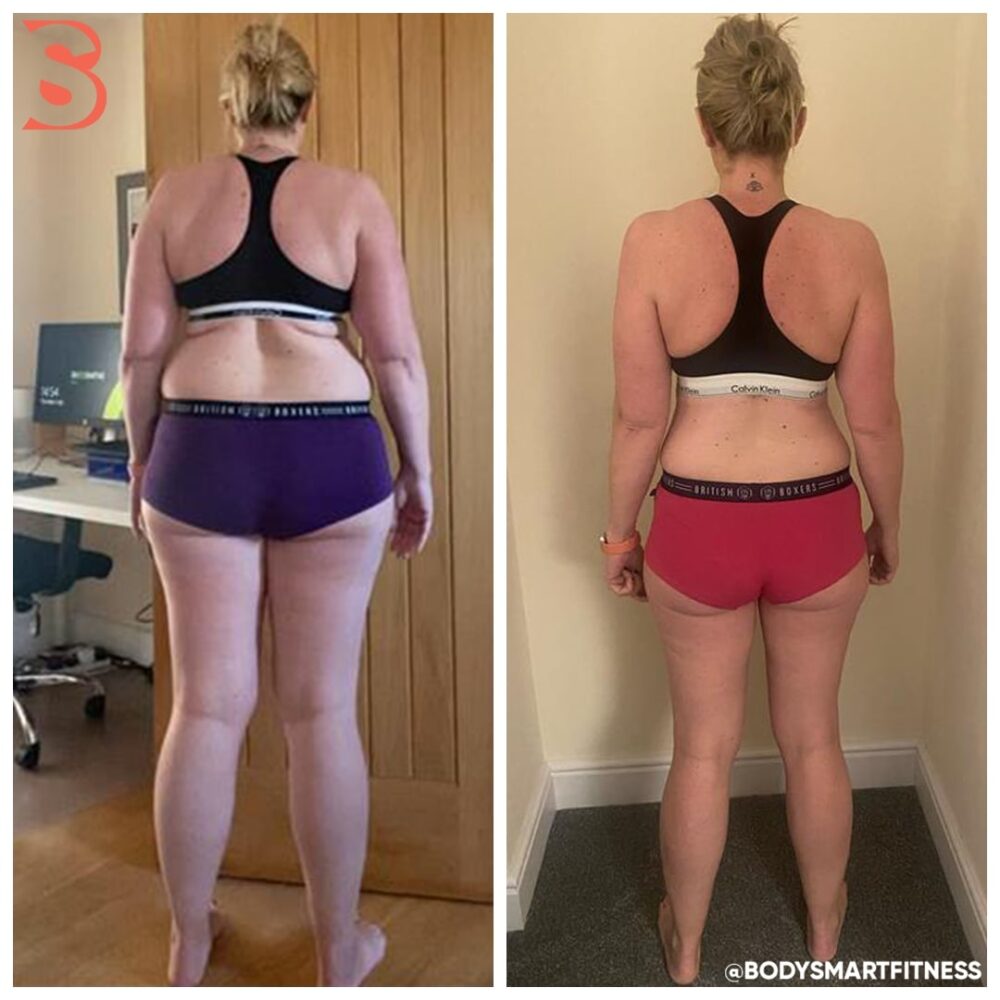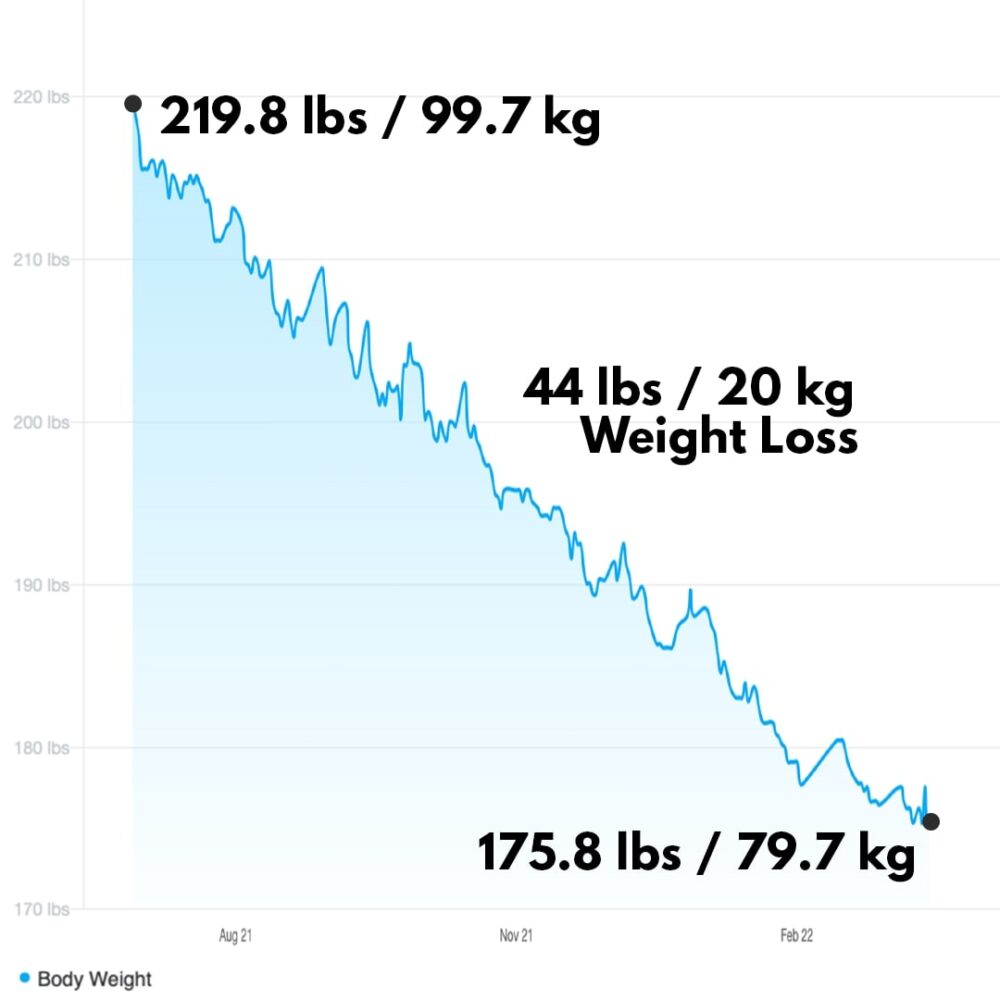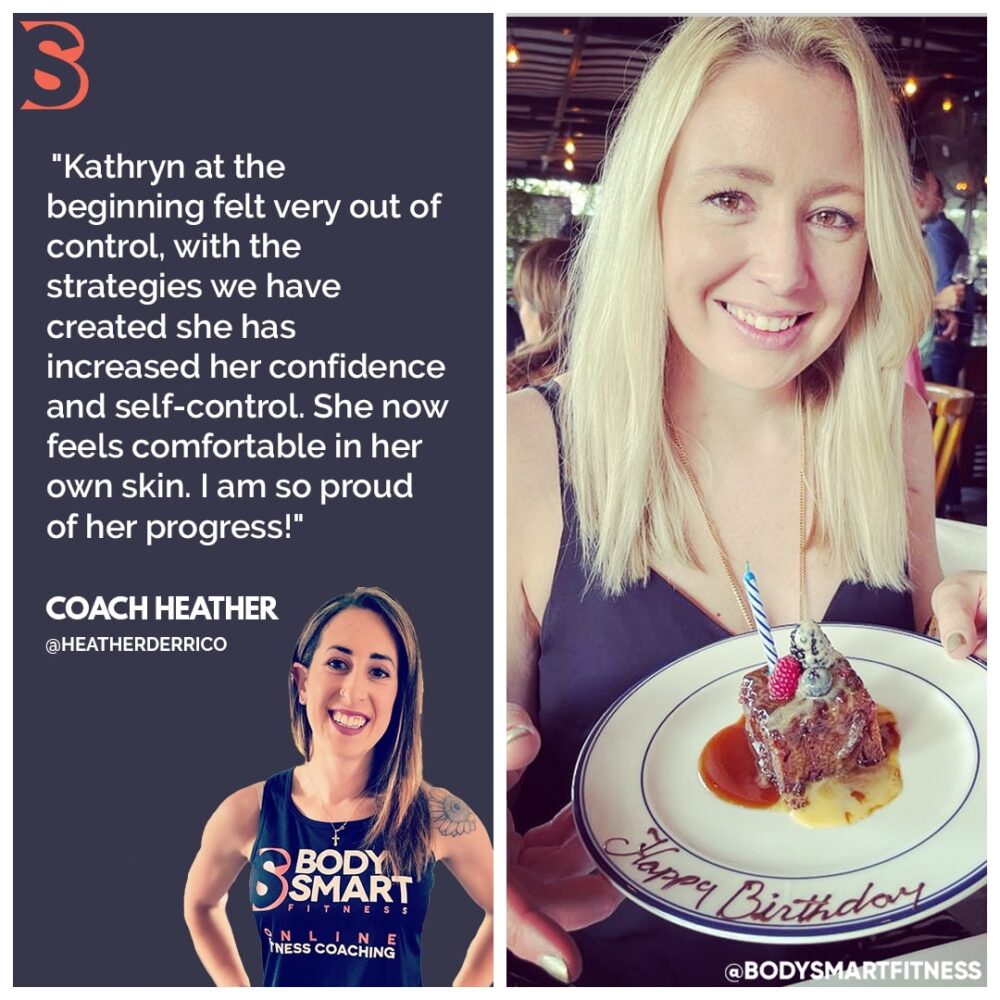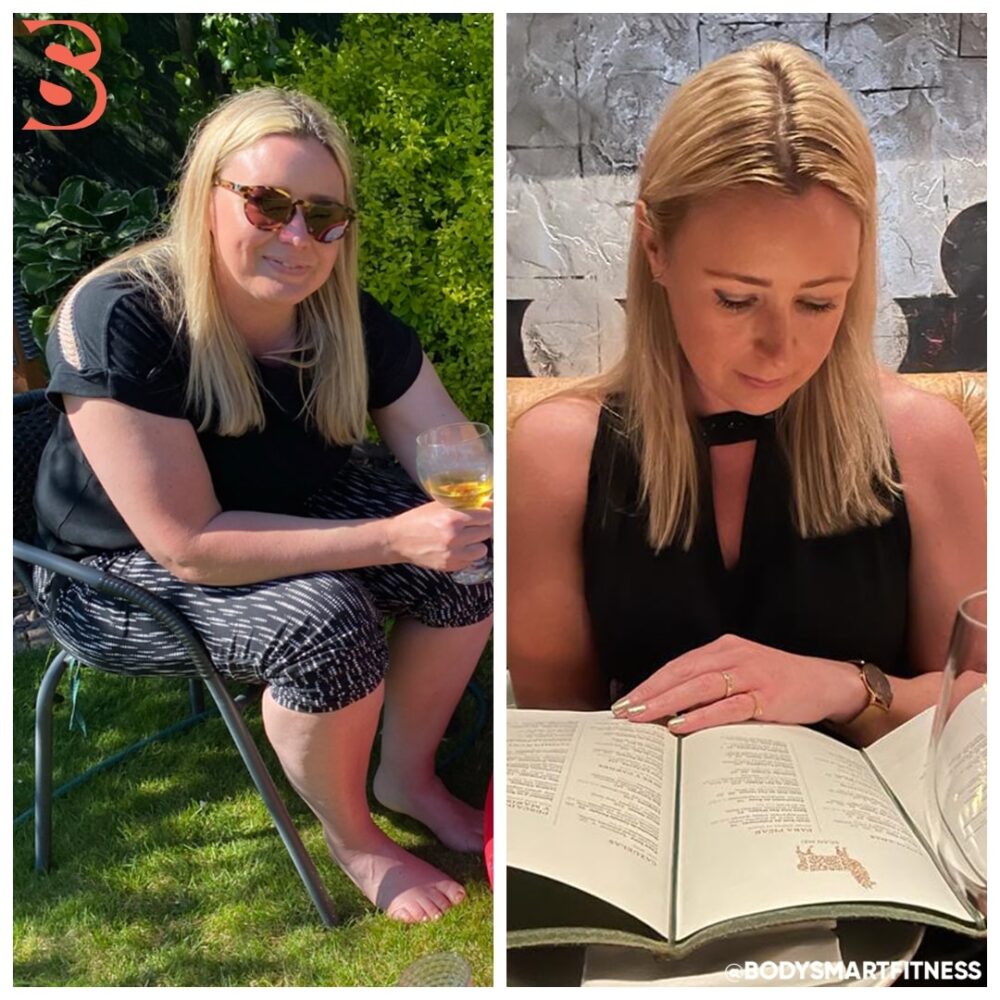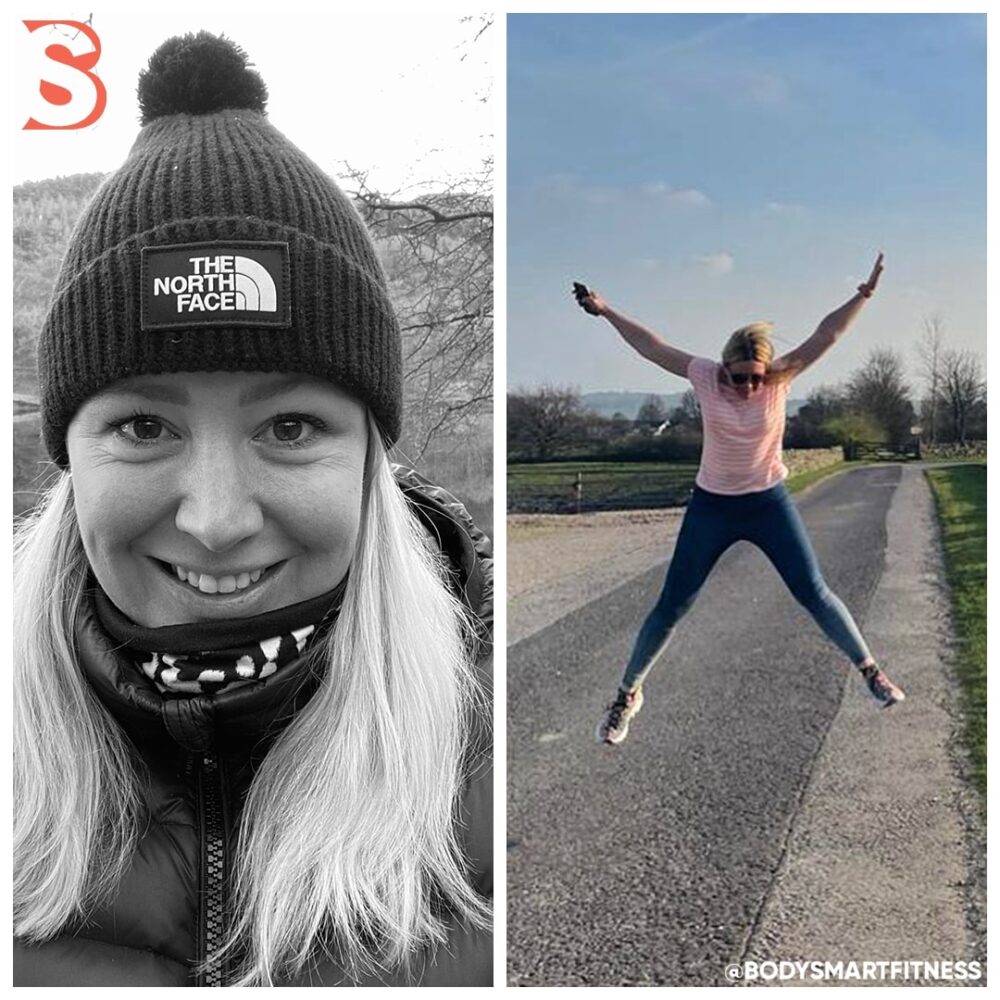 Kathryn's story
"To date, I am 20kg down, my clothes feel amazing. I have more energy and feel so much more positive."
Kathryn is a lawyer and spends many days at her desk, unable to move as much as she would like.
Asked what life was like physically and mentally before Body Smart, she said, "I felt in a very low place. I cringed at pictures of myself.
"I didn't think about what I was eating and drinking. My back and ankles hurt all the time. I did not feel positive about myself".
Kathryn felt she needed intervention after trying many diets.
She said, "With Body Smart, I liked the emphasis of 'non-fad', and instead it being a life adjustment."
Partnered with coach Heather @heatherderrico the pair worked on building habits and creating balance by making smarter choices around food.
Coach Heather reflected, "It has been such a pleasure working with Kathryn. In the beginning, she felt very out of control."
"Through the strategies created during her journey, she is now taking care of her body. It has brought me to tears to see her self-love grow! So proud of her progress and the changes she has made for herself!"
Kathryn added, "Coach Heather is the most supportive and encouraging person. She's helped me with her thoughts on strategy/tips/ pointers, giving me things to consider and reflect on."
Asked what she has taken away from Body Smart and what advice she would give to those struggling;
"I don't use this lightly, but it's been a life-enhancing experience. I'm so very grateful. Just do it, you will never regret spending love and care on yourself!
Apply for 1:1 fitness, nutrition and mindset coaching click here.