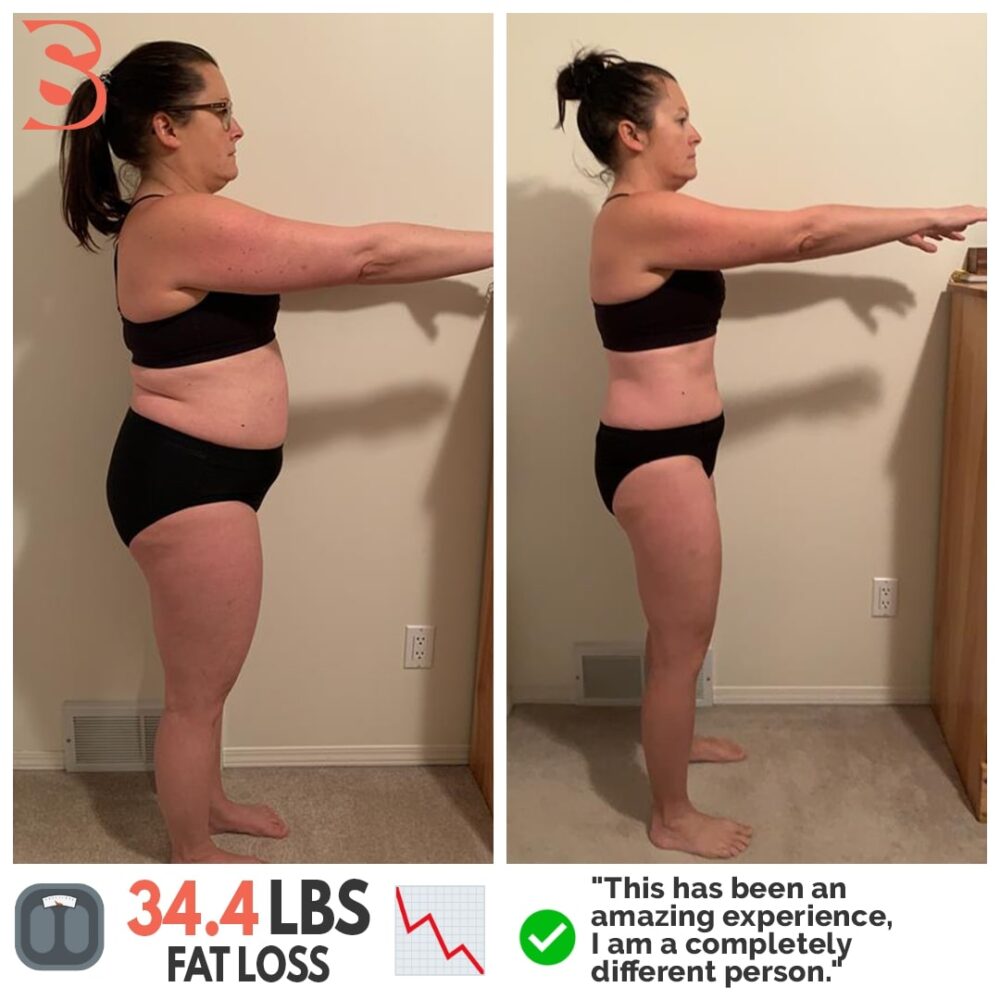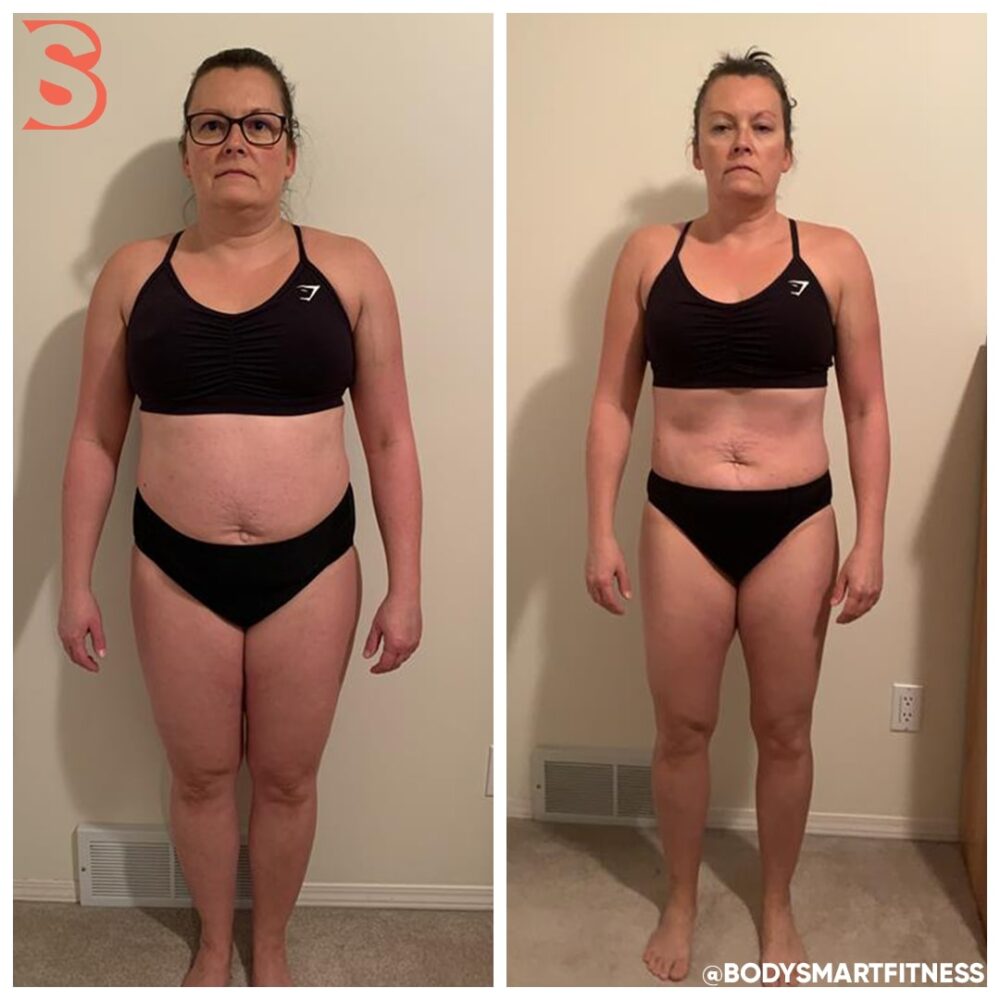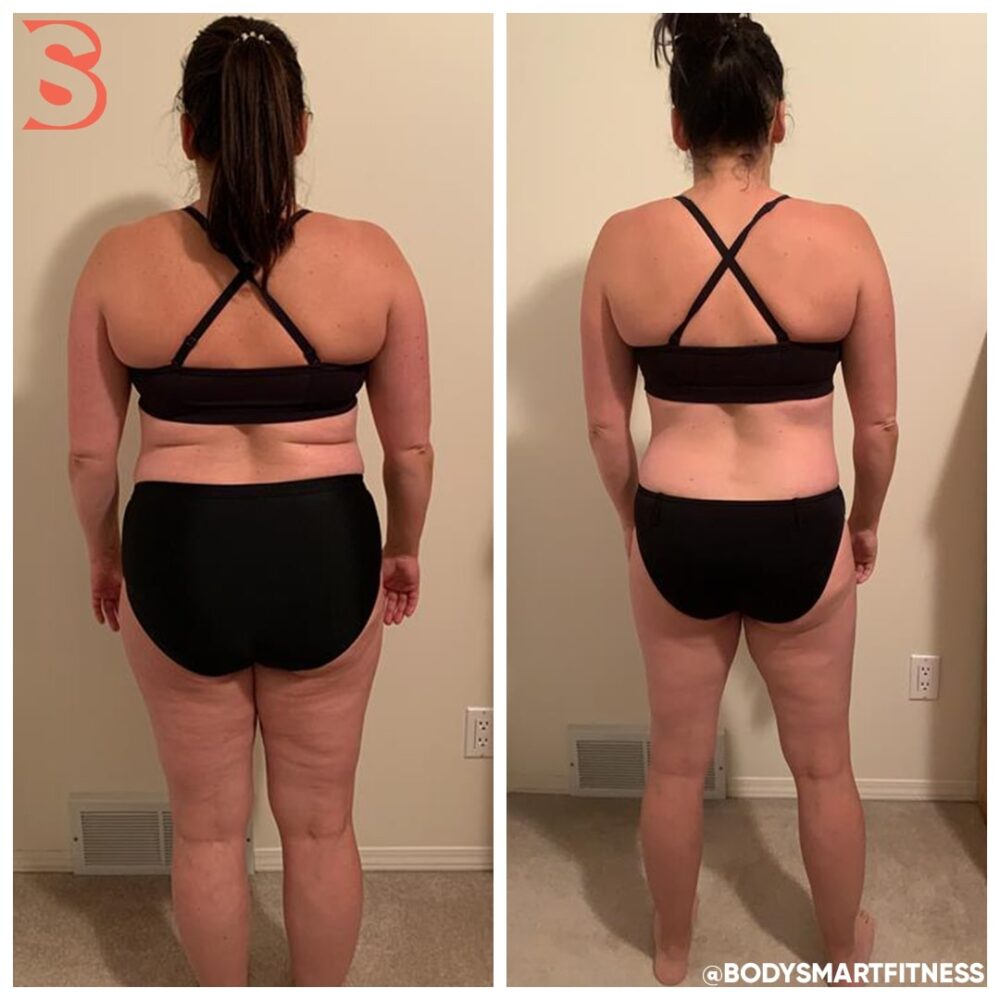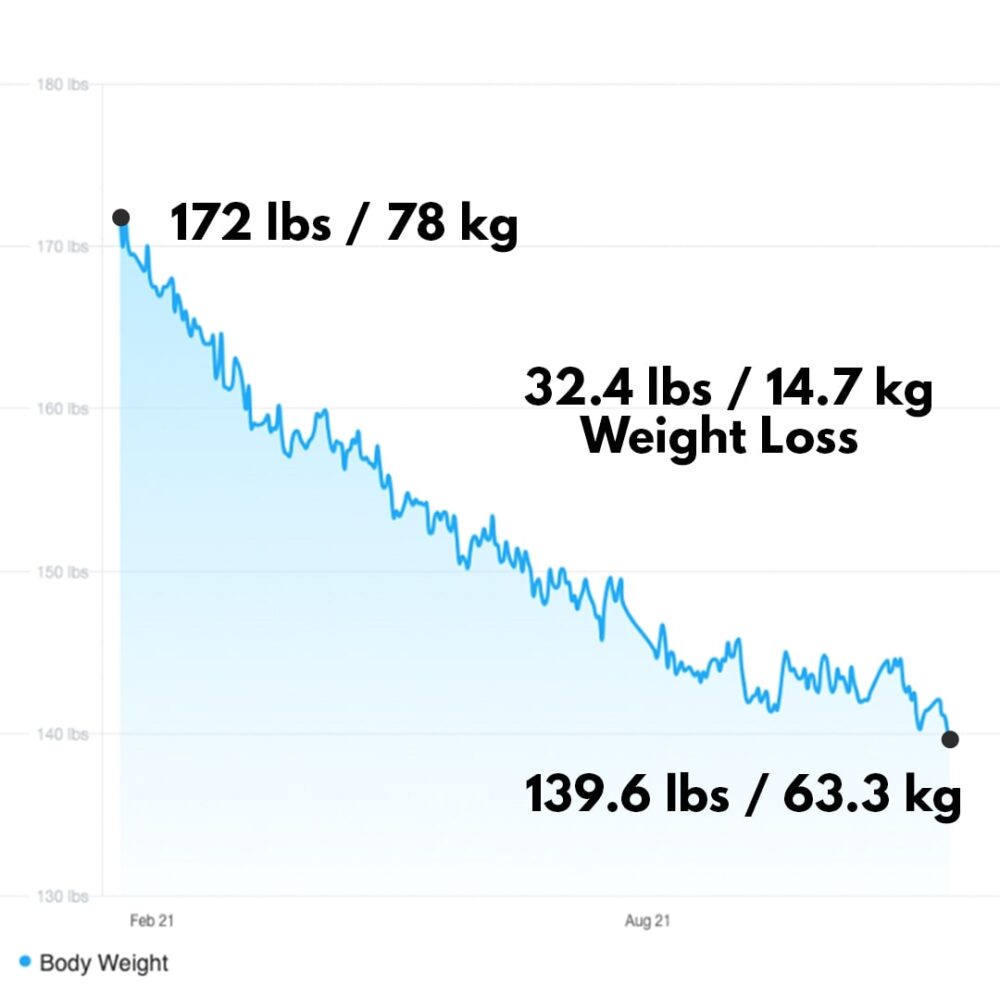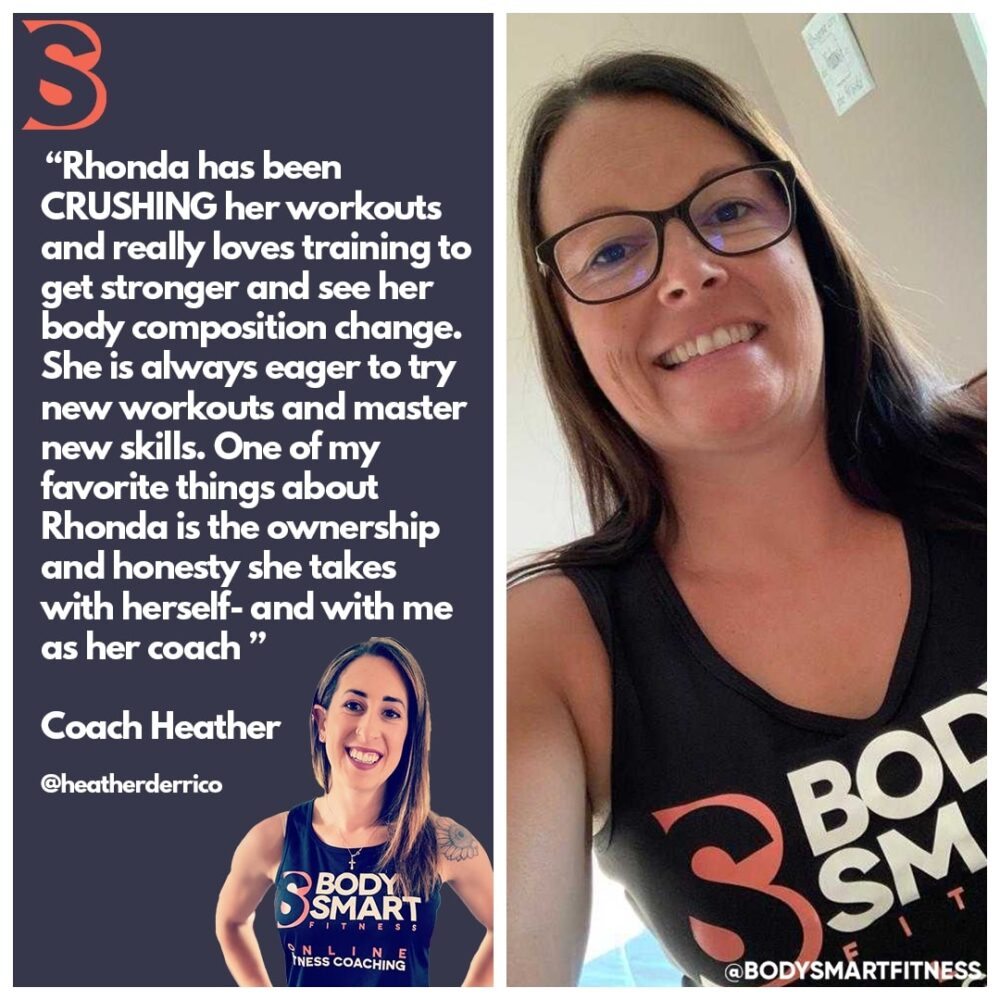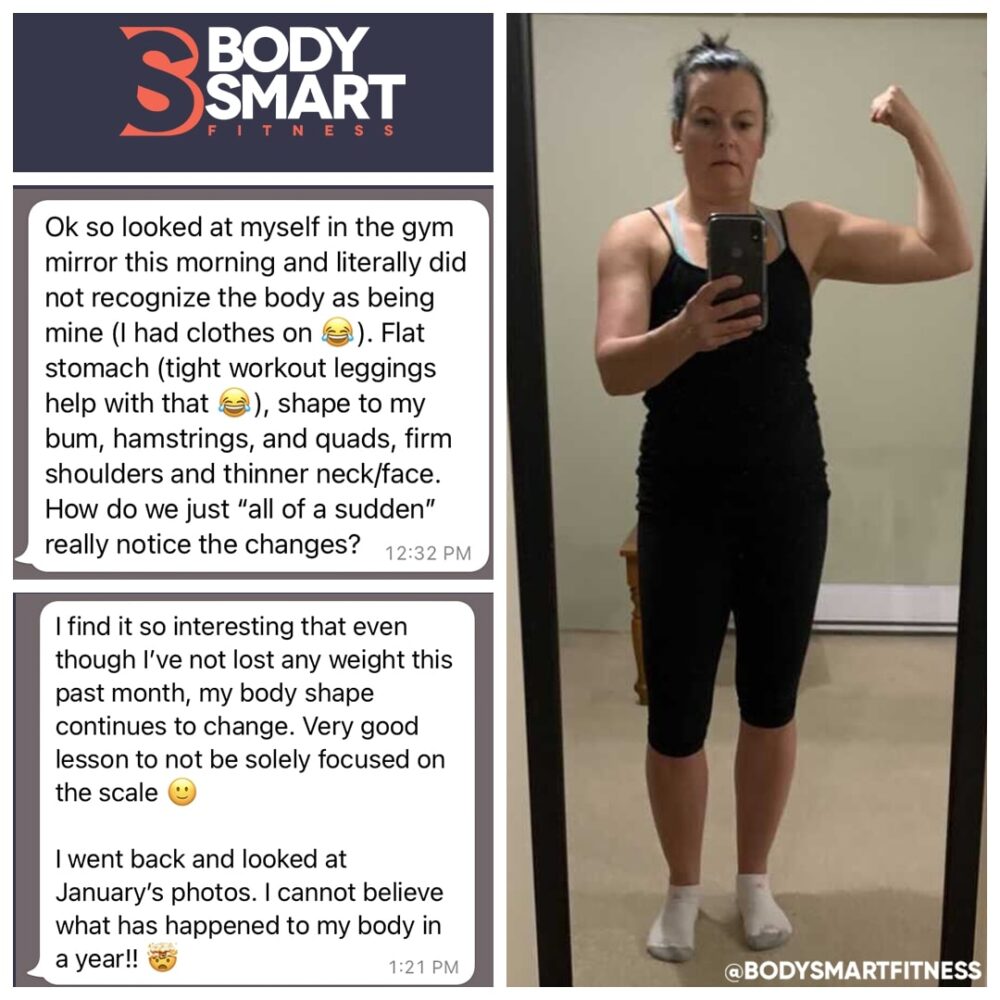 Rhonda's story
Rhonda is a busy accountant working a stressful job with many deadlines. She felt like life was overwhelming and was unhappy.
"Before Body Smart, I was very unhappy in my body but couldn't find my way to making changes I could maintain. I felt angry all the time and it was mentally exhausting. Everything felt like a struggle." said Rhonda.
"I tried Weight Watchers, Noom and went to the gym. I would lose up to ten pounds and then not be able to maintain."
When asked what was different with Body Smart, she said,
"The personal coaching! Your coach spends the time building a judgment-free relationship. They help you learn to hold yourself accountable whether it's with movement, working out or tracking food."
She was paired with coach Heather @heatherderrico who said, "Rhonda has been so much fun to coach. She has been CRUSHING her workouts and really loves training to get stronger and see her body composition change."
"The trust we have built has allowed us to find the strategies that work best for her AND to have fun along the way with humor and laughs. I am so proud of her progress and continued determination to be 1% better every time we chat!"
Rhonda said, "Coach Heather has been amazing! She has helped me understand so much about myself and my mindset, along with helping me physically change."
"I have gotten so physically strong.  I am mentally in a completely different place – life does not feel overwhelming. I am a completely different person who copes with stress better, my blood pressure has dropped AND I've lost 30lbs!"
"If you're reading this and felt like me, reach out to Body Smart. It will have such a positive impact on every aspect of your life. You ARE worth the investment!!"  she added.
For results like Rhonda, click here to apply for 1:1 fitness, nutrition and mindset coaching with Body Smart.