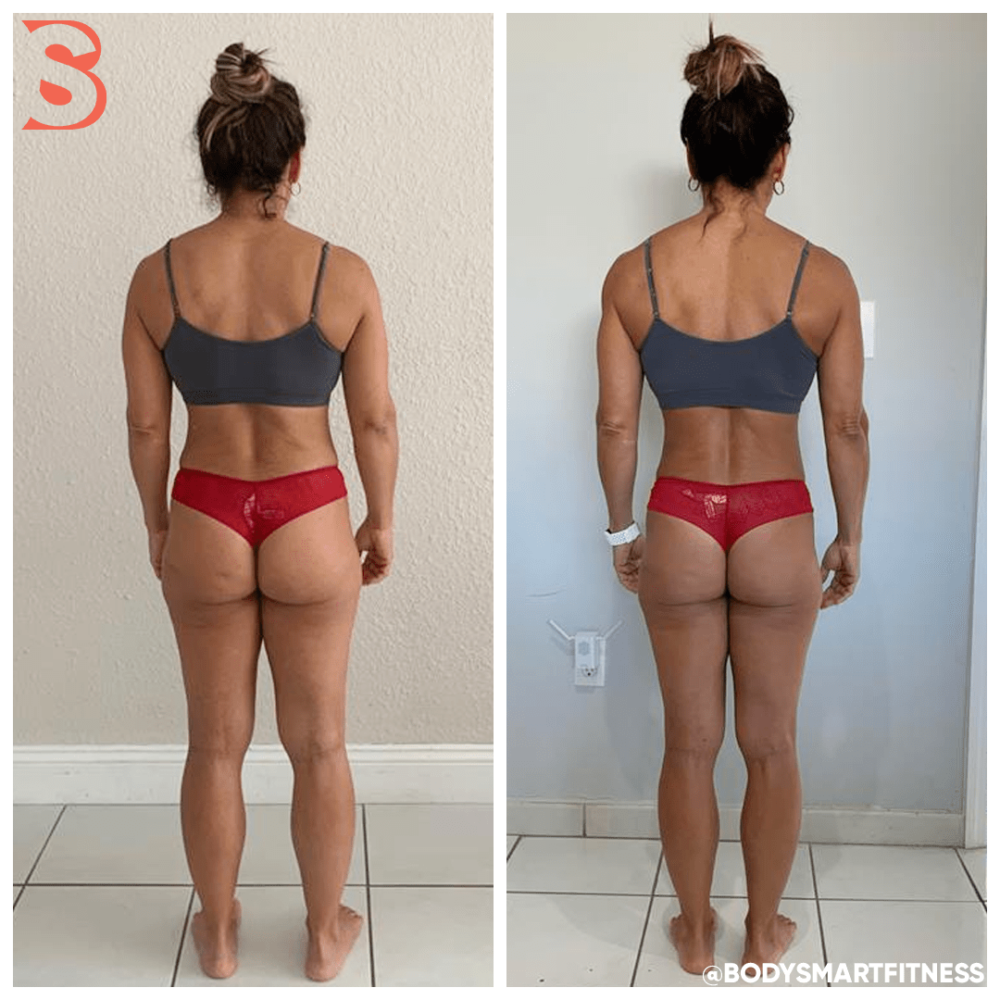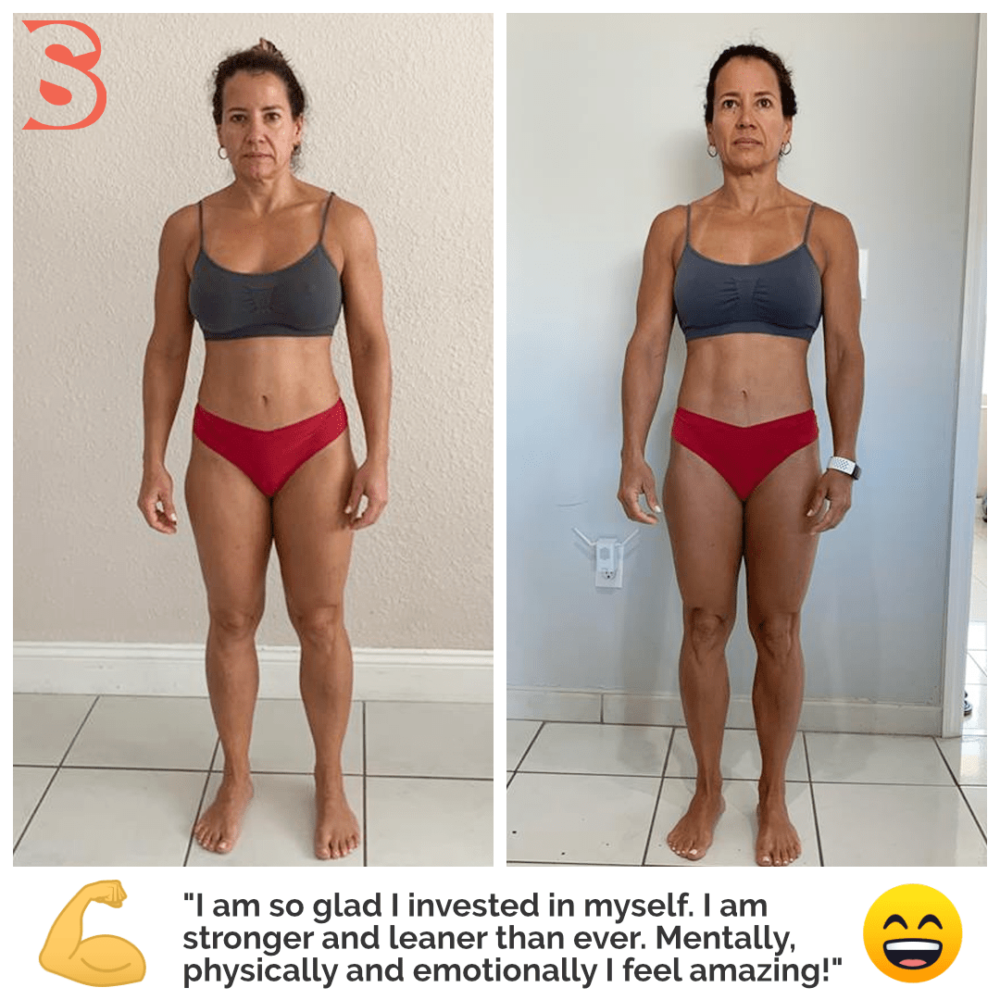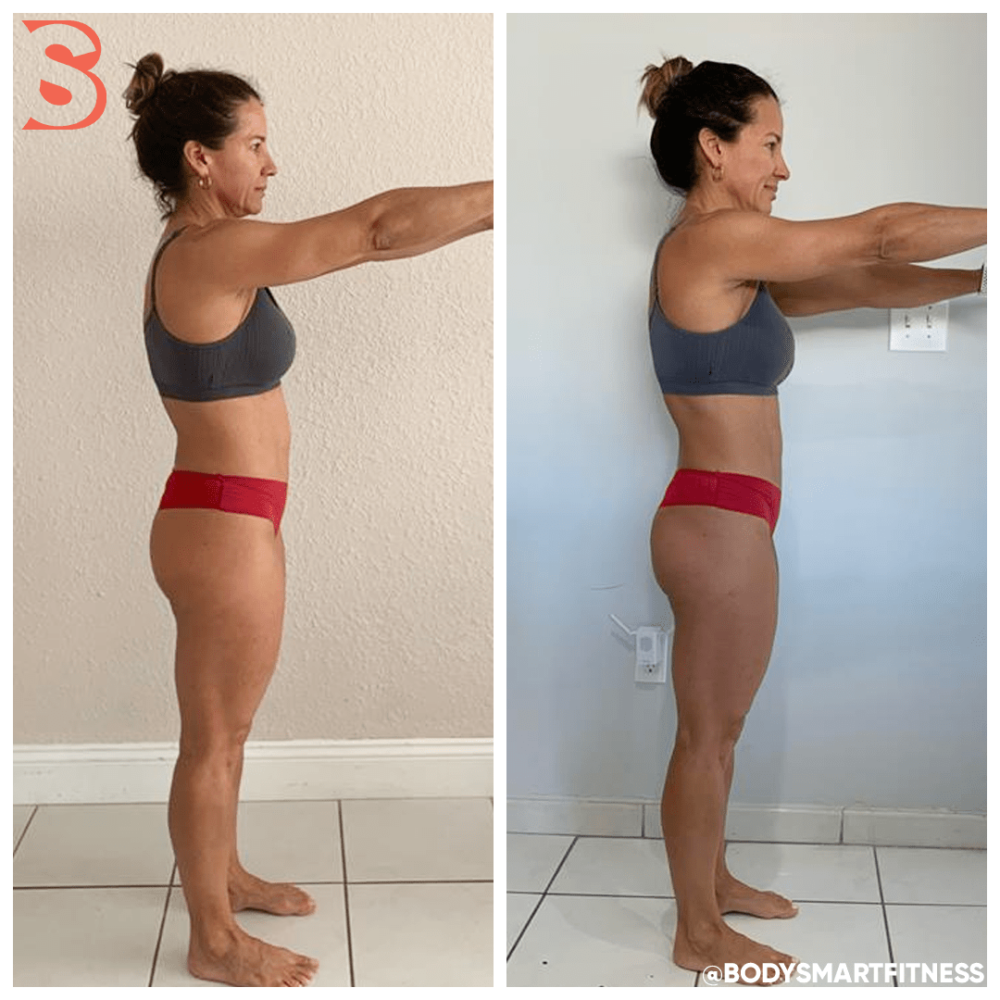 Janette's story
💪 Janette put herself first for the first time to forge some serious strength goals.
🗣 "I used to exercise a lot doing CrossFit and couldn't see any improvement or change on my body. It was leaving me mentally and emotionally frustrated."
👩‍💻 Janette started searching on Instagram for answers to her lack of results and found Body Smart Fitness. She liked our approach to nutrition and wanted to know more and move forward with her goals.
As she had strength goals, Janette was paired with strength coaching expert Shaina.
Shaina said; 🗣 "After spending her entire life taking care of others, now that her children are older, she decided to finally put herself first! Janette came to me with one goal in mind – get lean! Already an avid CrossFitter, Janette knew she was missing the strength piece to her training and the nutrition knowledge to reach her goal. Janette inspires me! She takes my training feedback and implements it immediately and it has been so fun watching her get strong and lean! Exactly what she came to Body Smart for. We are successfully increasing her calories back up so she is able to maintain this new body for life."
🗣 Janette said; "It's like being in school again I have learned so much. I am trusting and enjoying the process."
🧠 "Mentally and emotionally I feel amazing!! The coaching has been amazing for support, inspiration and guidance to make you see how to improve physically and mentally. Shaina helped put right all that I had been doing wrong."
🤔 When asked what advice she would give others thinking of coaching with Body Smart Fitness, Janette said; "Time is precious and priceless. Don't waste time! Invest in yourself."
🎯 Whether your goal is strength, improving your relationship with food, reducing stress with a holistic approach, putting yourself first or a combination of mindset, nutrition and fitness improvements – we have the expert 1:1 coach for you at Body Smart Fitness!
Start your coaching journey today – apply here.