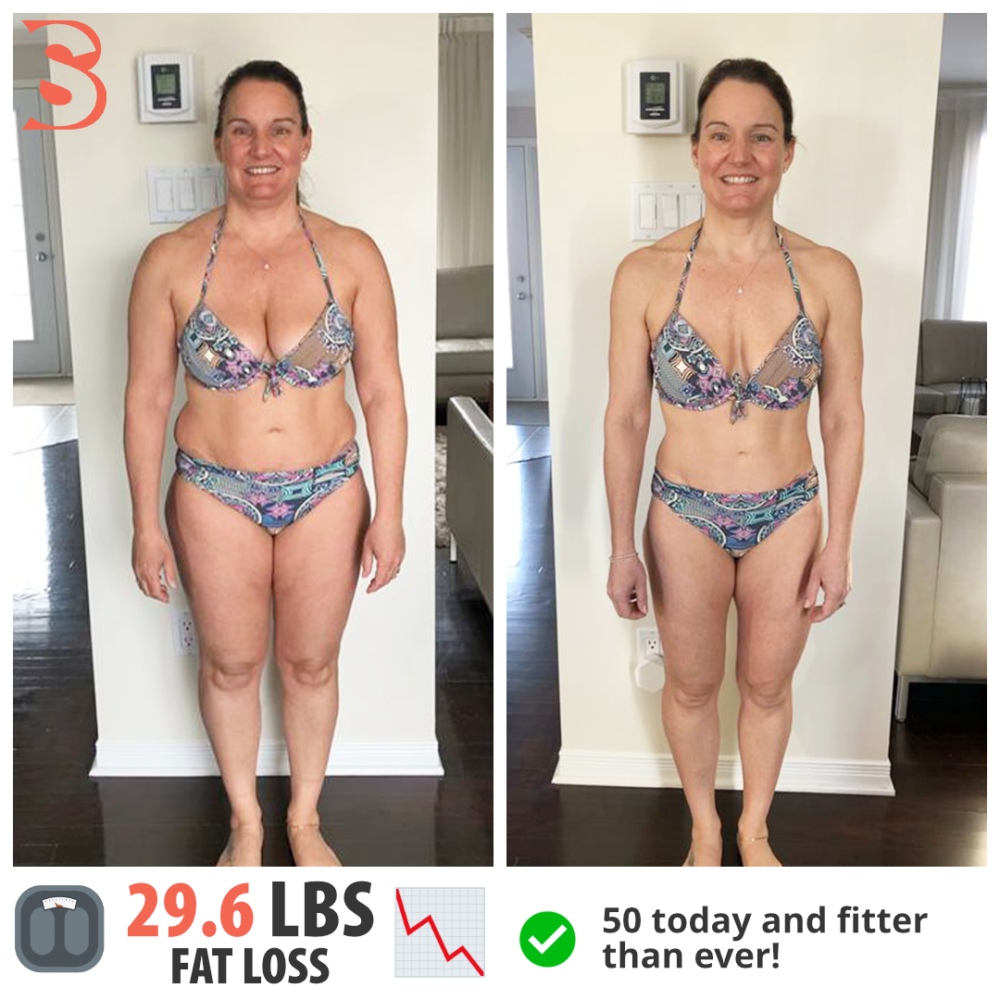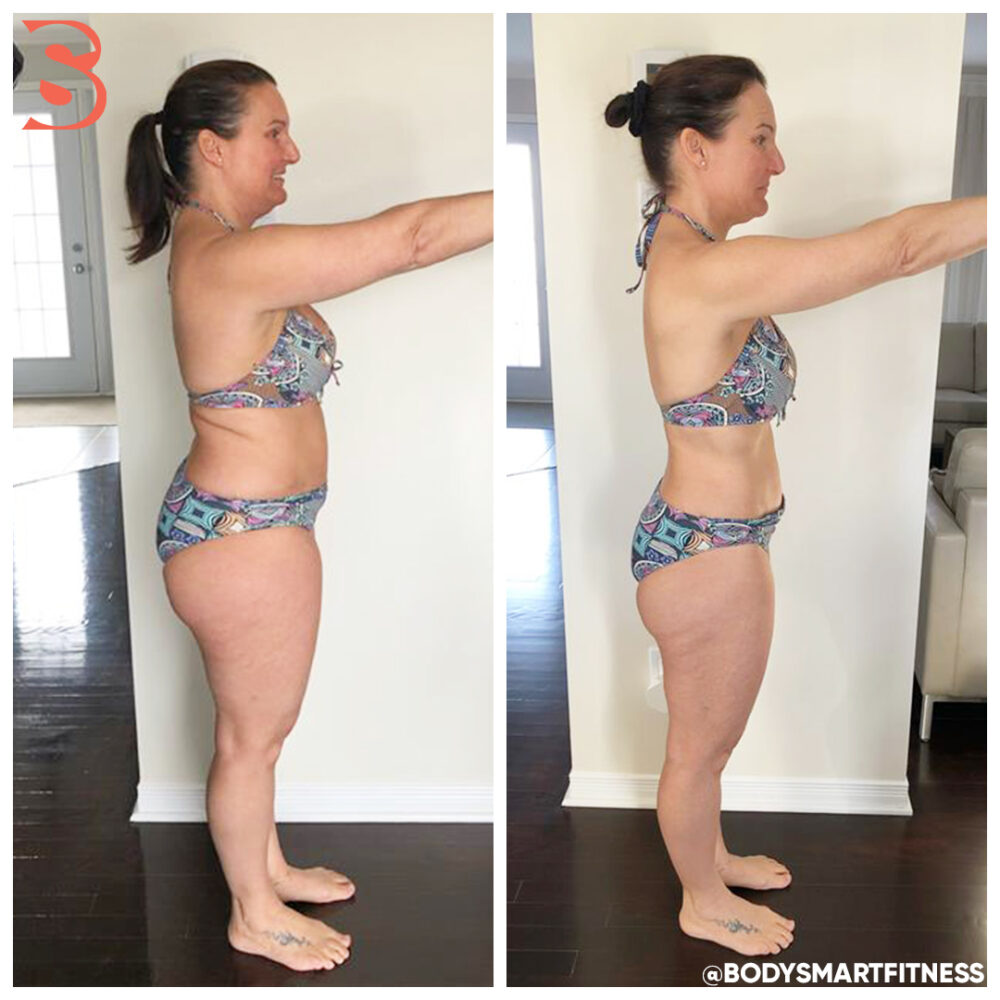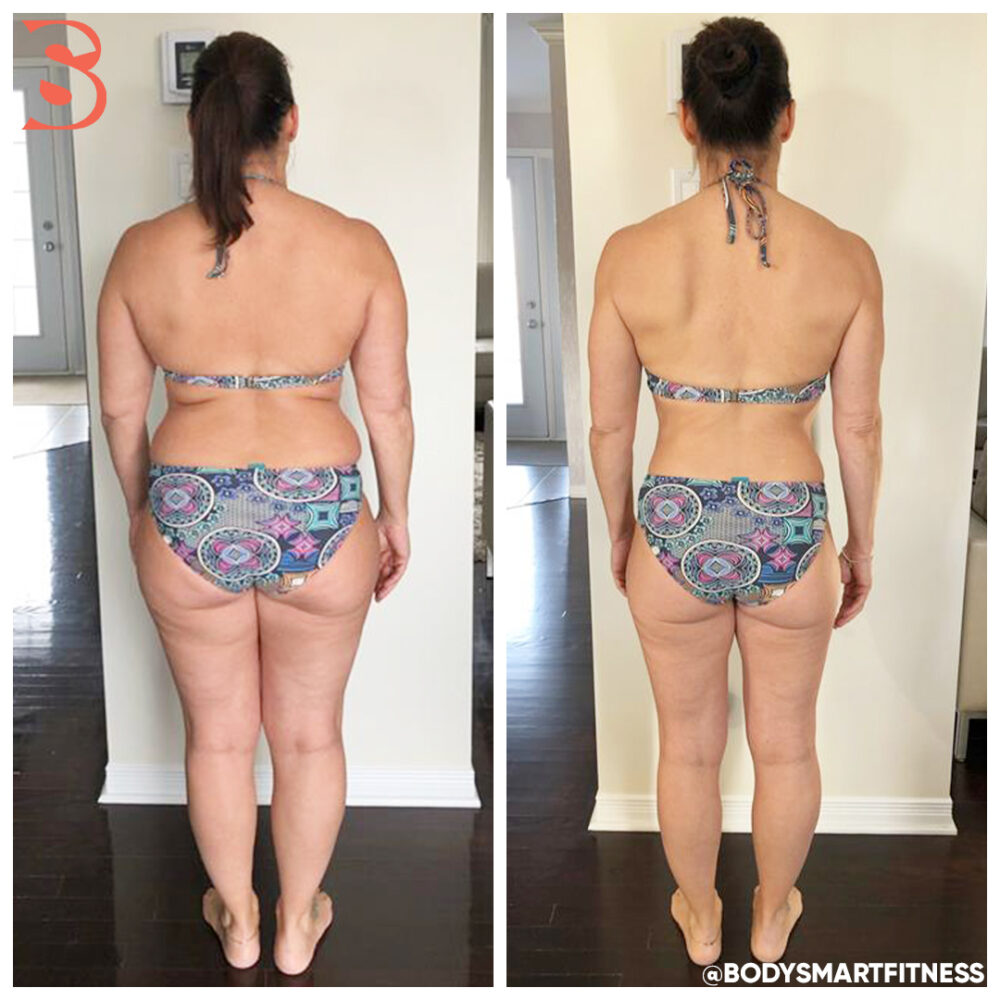 Annick's story
🥳 Here's the amazing Annick pictured on her 50th birthday proudly showing off her results. Annick ate cheese and drank wine every weekend and STILL got into the best shape of her life.
😄 Annick said: "I was looking for tips to lose weight and I thought that Jaymie was cute Ha! Ha! So I followed BSF. I tried all the diets; keto, protein diet, weight watchers, beach body but was not able to do them for more than a month. I thought that maybe I was not able to lose weight because I had a slow metabolism and was over 40 years old. My goal was to lose 25 pounds for my birthday to be fit and sexy at 50 so I finally signed up with Body Smart."
🙌 "I used to be scared about the scale, the food, the wine…. but with BS and my fabulous coach Kelly, I learned how to still drink wine and eat cheese while losing 30lbs. No more diets for me… bye bye!"
😊 Coach Kelly said: "Annick and I have done some real soul searching together to find a balance that works for her and her wild social life (she won't mind me saying, she has a lot of these and lives for the weekends!) Annick wanted to drink wine and eat cheese, so we made happen together as a dream team, with strategies that worked for her and her ultimate vision of her life."
👏 "If I even have half the body she does at 50, I would be a very happy woman! Happiest of birthdays my beautiful friend Annick… you should be so proud of everything you have achieved!"
💪 Annick summarised, "I am so glad that I found my true self and did this journey with Body Smart Fitness. This was by far the best investment I have ever made and I truly recommend it to anybody who would want to change their life around for good. I am 50 TODAY and I have never been so in shape and free!"
💬 For results like Annick at any age, click the apply now button below.